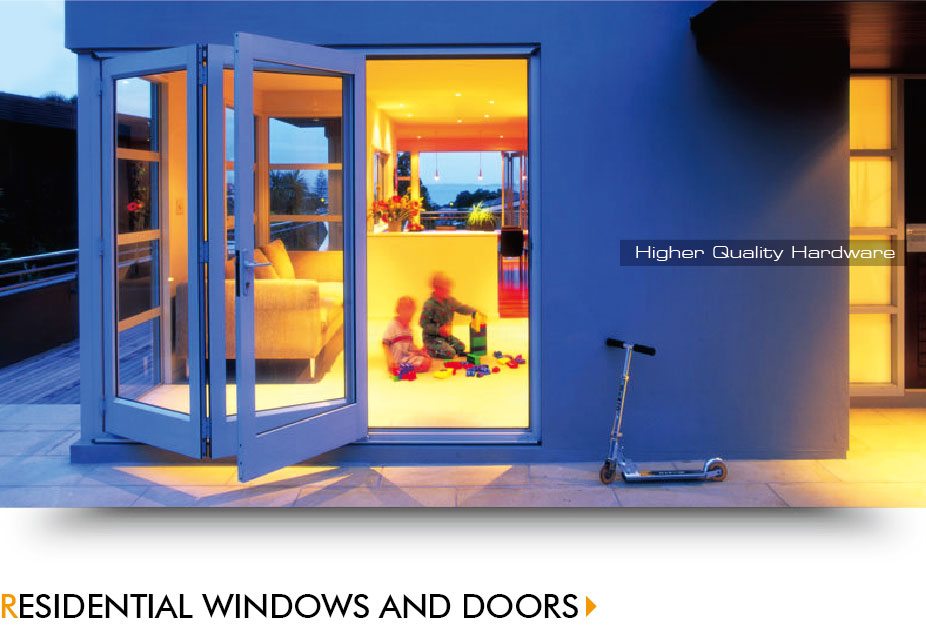 We offer Light Commercial grade aluminium products for your residential projects. These come with heavier frames, sashes, higher quality hardware and heavy duty rollers. They are for strength, durability and style. They will endure many years of use and last as long as the house!

Inferior quality windows and doors can sometimes become hard to use or even inoperable after only a few years. Unfortunately, home owners, and sometimes even builders, are unable to identify inferior quality products!
For a small cost premium, when compared to low-cost, mass-produced residential grade products, you will save money by needing less maintenance and may not ever need to replace your windows!
We offer Western Australia's most complete range of window and door types, whatever your home design. Please send us your plans and our design team will get in contact with you to discuss how to get the most from your windows and doors.